Darkest Truths of Formula 1 Global Partner - Saudi Aramco
While you were watching a race, you noticed this right? Aramco's advertisement everywhere around the track. I think you're familiar with it. But do you really know about Aramco and what they do? Let me help you!
Saudi Aramco is the global sponsor of Formula One and they're also title sponsor of Aston Martin F1 Team. But that's just the Formula One side. And in F1 they're trying to be this "innovative company that's fighting for sustainability of future blah-blah". But in reality, they're destroying our future! They're destroying our environment.
Introduction
Saudi Aramco is the state-owned Saudi Arabian Oil and Gas Company. They are world's largest company and most valuable company beating the likes of tech giants Apple, Amazon, and Microsoft.
The Company was established in 1933. It was established in partnership with Standard Oil Company of California. But in the late 1970s, Saudi Governement bought 100% of the company and made it completely state-owned.
But it mainly gained attraction due to it's IPO in 2019 which raised $29.4B and it was just for 1.5% of the company.
Harsh Reality
Aramco is the world's largest and most valuable company. But they're also the world's worst polluter. According to Non-Profit Environmental Organization ClientEarth, Aramco is responsible for 4% of world's greenhouse gas since 1965. That is a lot! Crazy lot!
The company was also involved in a lot of scandals regarding human rights, slavery, and worst treatment of African and Asian Workers. And Oh! An Assassination of a jouranlist. The Crazy thing is that even Saudi's Prince MBS admitted that he ordered the assassination.
Scandals
I'll just list them because there are a lot of scandals.
A natural gas pipeline explosion killed numerous workers on November 18, 2007, according to sources; the death toll was ultimately estimated to be 34. According to Aramco, the incident was completely maintenance-related.

The Financial Times published an article on December 9, 2020, about an engineer whose family believes Saudi Aramco was irresponsible in dealing with his Covid-19 illness. Three weeks before his death, he had requested the employer and authorities for help, according to his relatives, but was only told to keep his gloves and mask on. Saudi Aramco did not notify her until 14 hours after he died, refused to release his body, and allegedly wiped information from his phone. His devastated family went over five months without financial help, receiving just $400,000 in benefits, back pay, and insurance after the Financial Times began
pressing questions.
Saudi Aramco was criticised in March 2020 when photographs of a migrant worker disguised as a big hand sanitizer dispenser went popular on social media. The behaviour was described as "modern-day slavery," "humiliating," and "dehumanising" on Twitter. The display, according to the corporation, was put on without the permission of Aramco executives.
The Biggest one is the Assasination of Journalist Jamal Khashoggi in 2018. On 2 October 2018, Jamal Khashoggi, a US-based journalist and critic of Saudi Arabia's government, walked into the Saudi consulate in Istanbul, where he was murdered.
Saudi officials said the journalist was killed in a "rogue operation" by a team of agents sent to persuade him to return to the kingdom, while Turkish officials said the agents acted on orders from the highest levels of the Saudi government.
But the CIA has concluded that Saudi Crown Prince Mohammed bin Salman ordered the assassination of journalist Jamal Khashoggi, contradicting the Saudi government's claims that he was not involved in the killing, according to people familiar with the matter.
---
This is why I hate them. I don't know why Formula 1 decided to partner with a company like this. And I don't know why drivers like Sebastian Vettel, Lewis Hamilton are not speaking up against these evil oil juggernauts.
As Nolan Sykes of Donut Media said, "This is the closest thing we can make a deal with Thanos."
Sources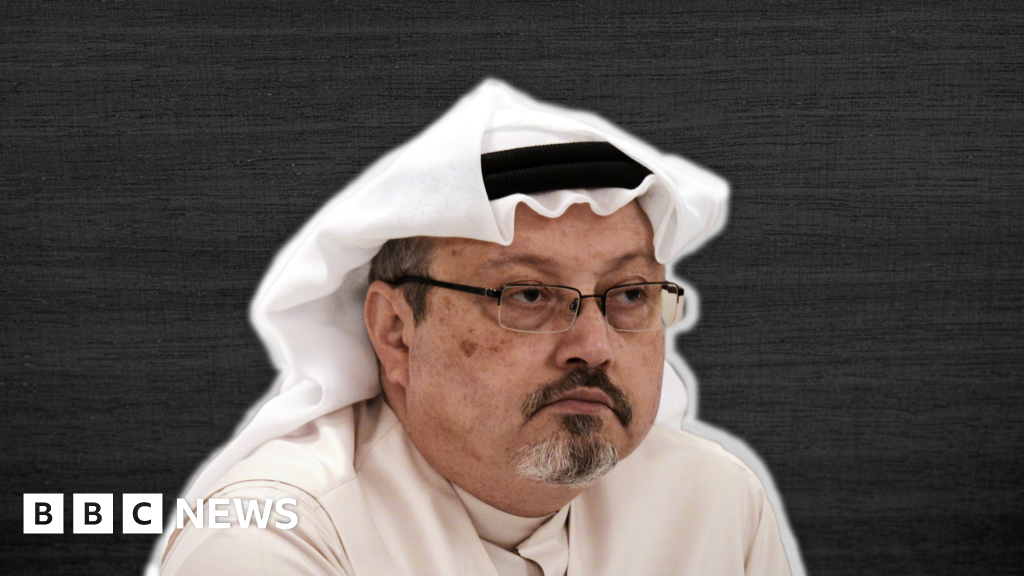 Downforce around the Web: